The highest standards. Nothing less.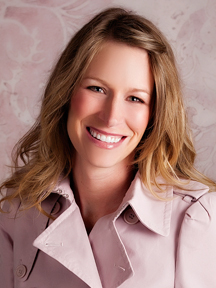 CFS was founded by Christy Walbuck, a Certified National Guardian.  With over a decade of experience in the fiduciary field, Christy has worked with a variety of people throughout all life stages, including children, adults, and seniors, as well as individuals with mental illnesses or developmental disabilities, and families in crisis.
She founded CFS in 2004, and six months later became the first Guardian of the Estate in Idaho to be recognized as a Certified National Guardian through the Center for Guardianship Certification. 
Christy cofounded the Idaho Guardian and Fiduciary Association in 2005 and served as its president in 2007. She believes that professional guardians and conservators should be certified through the Center for Guardianship Certification and adhere to its high standards of practice and code of ethics. Christy has been an active proponent of such regulation in the state of Idaho. Her efforts have resulted in the court requiring training for every guardian and conservator in Idaho.
Christy was raised in Boise, Idaho, and she earned her bachelor's degree in sociology/social work from George Fox University in Newberg, Oregon.
Check out our sister company, Journey Senior Move Management, which maximizes the dignity and autonomy of older adults as they transition from one living environment or arrangement to another.